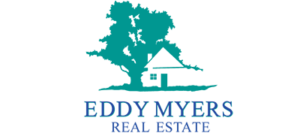 Eddy Myers was born and raised in Eastern North Carolina. He moved to Beaufort and began his career in real estate in 1985. In 1994, with nine years of experience, he started his own company, Eddy Myers Real Estate.
The year 2000 was an exciting milestone when Eddy met Barbara and they married a year later. Together they expanded and enhanced the business, adding hand-picked agents to create a strong and close knit group of professionals. Barbara and her father, Jimmy Piver, designed and developed a dynamic website that further propelled the business.
Eddy and Barbara cherish the history and small town feel of Beaufort and the pristine beauty of the area. They appreciate how special it is to get outdoors and immerse themselves in the natural environment with such ease. Surrounded by the Atlantic Ocean, undeveloped barrier islands, sounds, rivers and the Intracoastal Waterway, with boundless opportunities for enjoying it all, Barbara and Eddy know there is nothing like it on the east coast.
Eddy loves spending time at Cape Lookout and all things fishing and boating. He also enjoys cooking, gardening and growing a lot of his own food. It's no secret that he's a great cook! He is a proud supporter of farm to table and local slow food movements and has made several appearances on the Emmy, Peabody, and James Beard award-winning PBS series "A Chef's Life".
Eddy adores his wife, Barbara, son Patrick and daughter-in-law Jaclyn. He feels truly lucky to have such wonderful family, great friends, and an amazing team at Eddy Myers Real Estate.
He has been a member of the Carteret County Harbor Authority since 2000, board member of the Friends of the NC Maritime Museum from 2001-2009 and President of the Friends of the NC Maritime Museum from 2007-2009.
Eddy Myers Real Estate has built an impressive brand of loyalty and repeat business with a dedication to service and putting customers and clients' interests first.